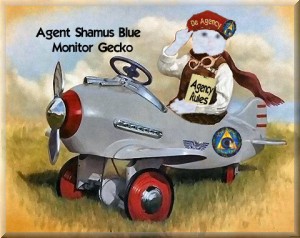 I was given the purrsition of "Monitor Gecko" of "Da Agency Group" 10-02-2003. I is most eggcited to accept dis purrsition and will do dis job to da best of mine ability. Fank mew Spock, fur entrusting me wiff dis job.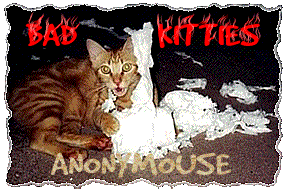 I iz a member of Badkitties Anonymouse. Eben being da "Angel kitty", I habe fallen under da bad influence of offur bad kitties, did I mention Bently? In hopes of regaining mine Angel Image, I has joined dis group, so I can confess mine ebil doings and become the sweet kittie I was befor. Click on the banner above to join , befur it is too late and mew remain a bad kitty foreber.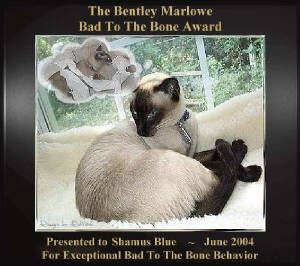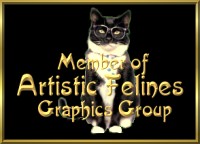 Dis is a furry nice club. It is a purlace to share graphics and learn how to do such things as make graphics and dress kitties. Dere is a lot of nice stuff dat comes through here. Come join us.
"Proud Member of CLAW"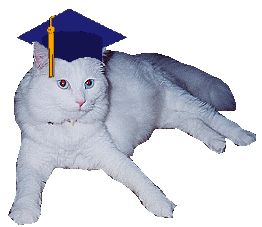 Dis is mine graduation picture . It was a furry special day for me to receive mine cap, having completed mine "College OF Ethics" courses. I also has earned da rank or "Knight" in CLAW. I am furry honored to have the title "Sir" dat comes wiff dat rank.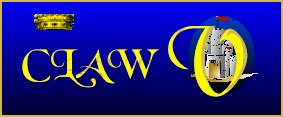 I received dis banner, November the 24th, 2003. I has moved up in rank at "CLAW" from "Knight" to "Viscount". I am furry proud to have this.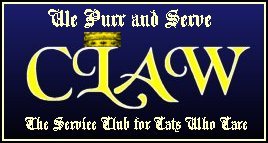 CLAW is a group dat "Purrs and Serves". It is where mwe care for, purr for, and respect all kitties and dere hoomans. Mwe also help support animal shelters and promote spaying and neutering.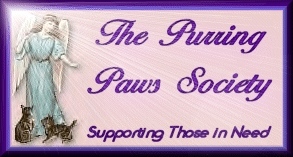 Purring Paws is a guild in CLAW, where mew receive reports from CLAW about all da kitties and dere hoomans dat are in need of purrs. Mwe den purr fur dem and send cards and words of comfort for dem and dere families. I am honored to be a memfurr of dis fine guild.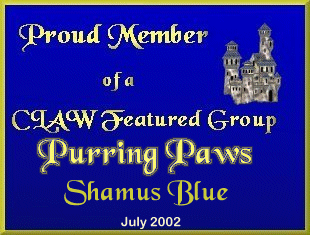 I iz a fuzzy kitty and am a membefur of "The Fuzzy Kitty Society" of CLAW. Diz is a purlace for kitties dat are fuzzy and spoiled by dere meowmies. It is a neat purlace to meet and enjoy being wiff ofurr kitties , and do lots of fun things.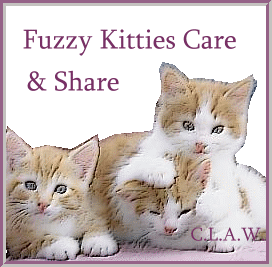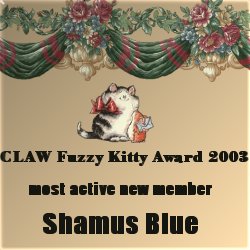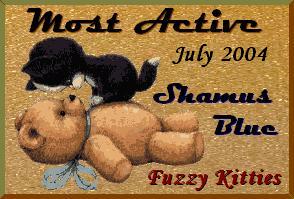 "The Desfurrados"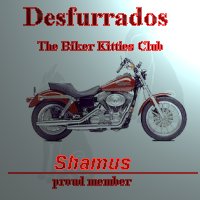 Do mew like to "get mewer motor running, head out on da highway"? Then dis is the purlace fur mew to be a "Bad Biker Kitty". Mew gots to be nice to each ofurr doh, no hissing or spitting among memfurs. Mew gets to go on road trips wiff mewer kitty biker furiends, and yes eben dem female felines can join. Mew has to habe mewer own bike doh. Come join us, mew will habe fun.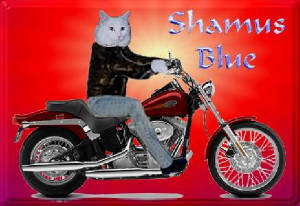 I luff mine nice red Harley, and I luffs to feel mine fur blowing in da breeze. Our road trips are so much fun, mwe gets to go to such great purlaces wiff all our biker furiends. It is a blast.
"Fat Is Fun"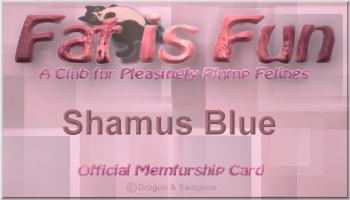 I is a puroud memfur of da "Fat Is Fun" club. Dere is many fun fings to do in here, and lots of nice kitties to meet. Dere is activities to purrticipate in and events to attend. I luff dis club.